<![if !vml]>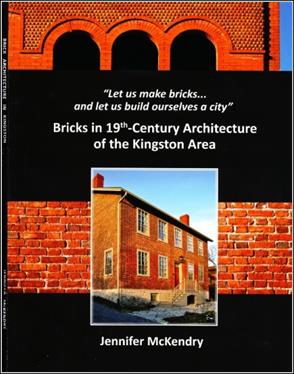 <![endif]>
Jennifer McKendry, PhD, is an architectural historian, living in Kingston, and the author of numerous articles and books such as With Our Past before Us: 19th Century Architecture in the Kingston Area, Modern Architecture in Kingston, Bricks in 19th-Century Architecture of the Kingston Area and Woodwork in Historic Buildings of the Kingston Region.. She is a member of the Society for the Study of Architecture in Canada, the Ontario Historical Society, the Frontenac Heritage Foundation, and the Kingston Historical Society. Current interests include studying doll houses and their furnishings as "architecture in miniature," as well as lecturing on the 19th-century architecture of south-eastern Ontario. She is a free-lance researcher and writer on the history and significance of heritage buildings, properties and archaeological sites.
BLAKE McKENDRY wrote about Canadian folk art and Ruth McKendry about the history of quilts and coverlets.
mckendryATkos.net DUE TO THE NUMBER OF SPAM BEING GENERATED, I HAVE REMOVED MY ACTUAL EMAIL ADDRESS BUT, IF YOU WOULD LIKE TO CONTACT ME, PLEASE SUBSTITUTE @ FOR "AT" IN THE ADDRESS.