home page 1890s 1900-1920 part 2: 1920s part 2: late 1920s
part 1: 1930s part 2: 1930s 1940s 1950s part 2: 1960-1990
This period is so diverse that only selected companies -- manufacturers and wholesalers -- will be illustrated and some general observations made. Improved transportation, distribution and ever increasing consumerism allowed this expansion with certain goods sold as American but in reality made in foreign countries such as China. One of the major changes in dollhouses since 1890 (when this history began) was the rapid growth in popularity of collecting miniatures by adults from the 1960s to the present. They create miniatures, acquire new factory and artisan crafted miniatures and accumulate vintage and antique miniatures for display as furnishings or to furnish dollhouses. Now this trend is reinforced by growth of emails and websites allowing widely dispersed collectors to communicate and gain knowledge. Artifacts are sold through this system meaning that supply is no longer hampered by the collector's geographical location. Adults collect items made for children as well as those made for their own age group. As a hobby, it initially seems a way of accumulating miniatures without needing a lot of space but reality sets in after the first few dollhouses take over one room and threaten to invade other spaces in one's house. Buying new miniatures directly from a store or mail-order catalogue is a good way to know what you are getting but -- if you are collecting vintage or antique furnishings via a web-based source -- this period from 1960 to 1990 is a minefield for reproductions.
Another change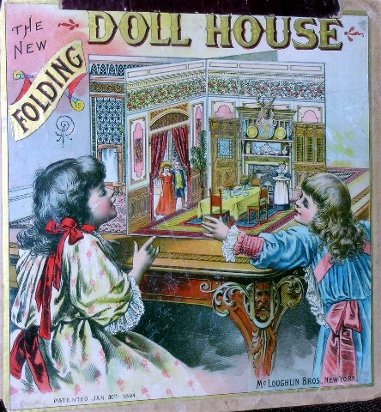 during these years is the desire to re-create a historic era either through authentic or reproduction displays. When we began this history in the 1890s, children were the ones playing with the houses and furnishings reflecting the era in which they lived. Now we seek to visualize their environment. To illustrate the point, here is a print (left) from 1894 showing children setting up rooms and furniture contemporary to them. Whereas, in 1989, we have (below) a plastic Playmobil dollhouse and furniture representing a house of about 1900.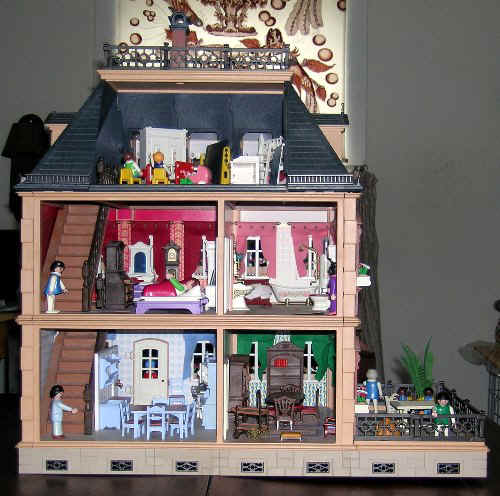 all photo: J. McKendry©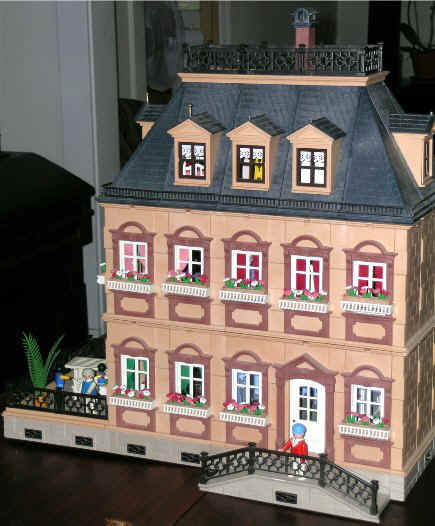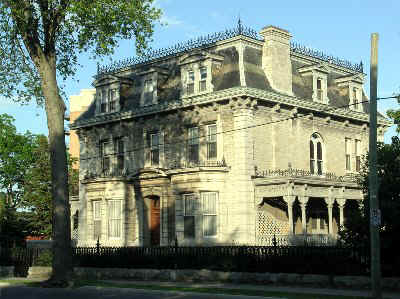 Various Playmobil models were available -- all showing a careful consideration for style and architectural detailing, in this case the Empire style, originating in France in the 1870s but spreading quickly to other parts of Europe (this model was inspired by German Empire), Britain and North America and in vogue into the 1890s (above: an example of 1877 in Kingston, Ontario, Canada). Wrought iron detailing is seen in the fringe around the top of the mansard roof, in the stair railing and foundation grills. For all the care with which the furnishings were designed as if to interest adults, the Playmobil inhabitants were very stylized and likely more appealing to children.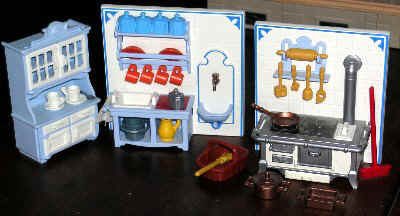 all photo: J. McKendry©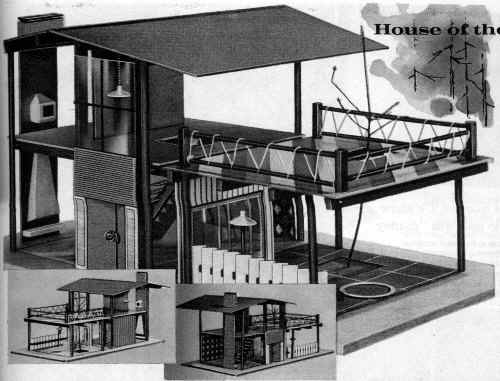 In tandem with this "antiquarian" interest, dollhouses continued to be made reflecting their own time and sometimes even a glimpse of the future! Illustrated in the Sears catalogue of 1962, as the "House of the Future...inspired by newest designs that drop the boundaries between in and outdoor living," this is likely one of the 22 new designs introduced by Rich Industries of New York in 1962. Its modernity is unrealistically reinforced by absent walls -- eliminated to make playing with it easier. In real life, there were innovative houses with large expanses of plate glass that seemingly dissolved the traditional barriers between the interior and exterior. Here a patio and terrace create outdoor rooms.
In the 1950s, American architect Frank Lloyd Wright was designing modern houses featuring a hovering roof anchored by a substantial chimney and fireplace. The usual solid nature of walls was threatened by extensive areas of glazing looking out and over terraces (The Millar House, Charles City, Iowa, 1952). This sort of house continues to be built today.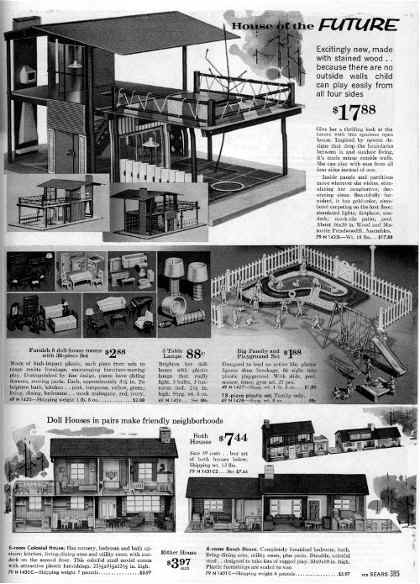 all photo: J. McKendry©
left:
But on the same page of the 1962 Sears catalogue as the House of the Future appears the type of metal dollhouse and plastic furniture we have seen in the 1950s showing a continuous and sustained love of tradition.
catalogue page illustrated below
A similar choice between modern and good old Colonial was also given in the 1962 Mostow Company of Skokie, Illinois catalogue showing a "dramatic contemporary design" in wood (top left) by Strombecker (began making dollhouse furniture in 1931), Moline, Illinois and a Colonial metal house (bottom) by T. Cohn of Brooklyn, New York. Ironically, Strombecker was at the end of their years of dollhouse production, which featured wooden furniture. The plastic "unbreakable polyethylene furniture" that came with the Cohn house was the way of the future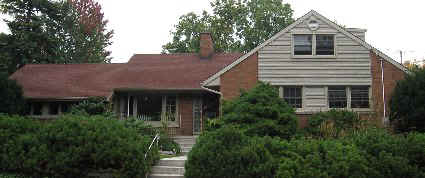 for most child consumers. Cohn also offered a split-level dollhouse with swimming pool and family (top right). The split-level was a middle choice between the old fashioned but safe Colonial and the modern but daring styles offered by Rich or Strombecker.
left A split level suburban house in Kingston, Ontario, Canada
all photo: J. McKendry©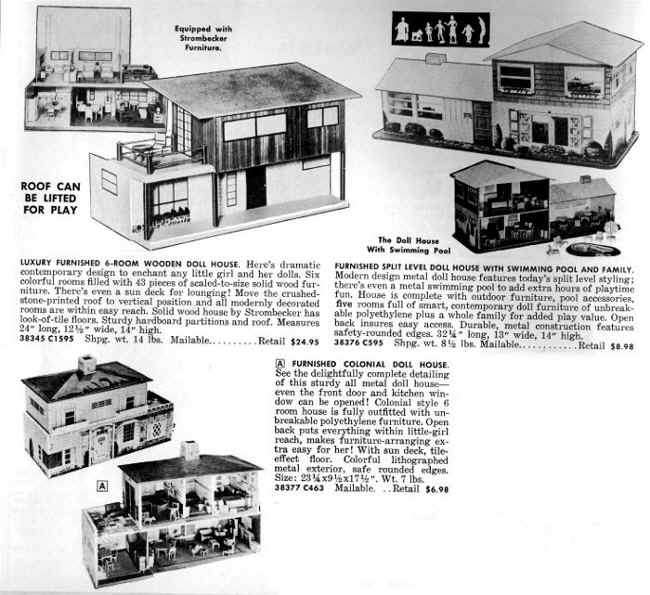 above: from the 1962 Mostow wholesale toy company catalogue, Skokie, Illinois; the 2 metal houses (right top and bottom) are by the T. Cohn Company of Brooklyn, NY
One of the favourites of today's adult collectors ( www.toysmiles.com off site link) of children's dollhouses and furnishings

are the products of the Lundby Company of Sweden. Founded two years after the Second World War ended, it was particularly popular in the 1970s for its Gothenburg house (in existence since at least 1960 and today manufactured as the Småland by the Micki Toy Company) with its characteristic asymmetrical roof, as seen in modern houses in the 1950s in the International Style -- with its rejection of overt ornamentation and historicism. This theme is explored in Lundby Dollhouse on this website. Other types of houses were added in the 1980s, one is illustrated further below (see also part 2: 1960-1990 link at bottom or top of page for Caroline's Home). One of the particularly appealing features is the pre-wiring (hidden under real wallpaper on the back wall) permitting the installation of a great variety of nicely designed lighting fixtures made by the company and run on a proprietary transformer. Many other firms installed wiring before Lundby but the latter is particularly lauded for that feature. A Lundby dollhouse fully illuminated with working floor and table lamps; cabinet, ceiling and wall fixtures; fireplaces; bathroom vanity bulbs; and kitchen appliances lights is a splendid sight in the evening. With Swedish precision and love of the modern, kitchen and bathroom cupboards and appliances -- all with working doors and drawers -- were well designed in a realistic mode. Generally speaking, the company retained wood, even when it was painted, or masonite as the main material for furnishings (and houses), sometimes combined with plastic detailing, in an era devoted to all plastics and printed imitation ornamentation. Realistically scaled and detailed family members from grandparents to pregnant mothers to children were clothed in real textiles and often with permanent wigs. Continuity in the style of houses and in many pieces of furniture were comforting, usually marked with the company name and datable due to the number of surviving catalogues from the mid '60s on, many of which have been posted on the web. The acquisition of older items such as the plain blue and white kitchen pieces of the 1960s or early '70s is heralded as a triumph similar to acquiring antique pieces in other lines of dollhouse collecting. Occasionally, one can buy a Lundby dollhouse complete with all its contemporary furnishings, as brand loyalty encouraged purchasing the appropriate appliances, accessories and sets of furniture at the time a family bought the house. Furthermore, the basic Gothenburg house could be augmented by raising it in separately purchased storeys. Then there are the yards, swimming pools, cars, horses, fences....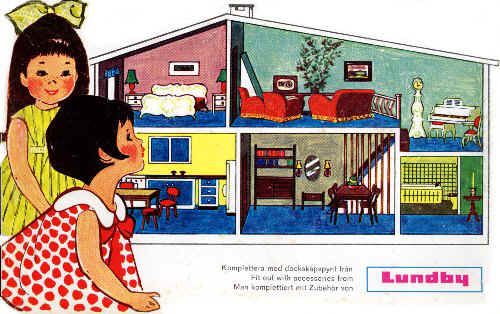 Consumers admiring a Gothenburg house; from a box holding Lundby products of the late 1960s showing wooden vertical strips beside the staircase (replaced by plastic banisters and railing in 1975) and all blue floors. The early kitchen appliances and counter were simplistic compared with the more sophisticated versions made after about 1974.
all photo: J. McKendry©

Suburban houses of 1954 showing the Lundby type of roof; Don Mills, Ontario, Canada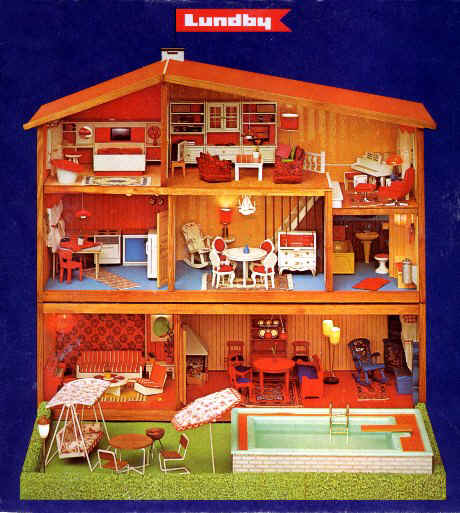 Still retaining the staircase slats, the house (shown here on a c1972 box holding Lundby furniture) has been updated with an additional basement storey, yard and swimming pool, added to the Lundby line in 1972. Note the real wood trim. The opening below the chimney cap will soon disappear.
Swedish features such as a sauna (in front of the bathroom, detail below), introduced in 1967, add interest. Certain pieces of furniture are very modern in design such as the chair and built-in bed and cupboards, introduced in 1971, in the upper left room (detail below).
Please note. In general: dates are taken from the publication information in Lundby catalogues (when available); however, some products, when being "introduced," may not have been widely available in retail stores until the following year.
all photo: J. McKendry©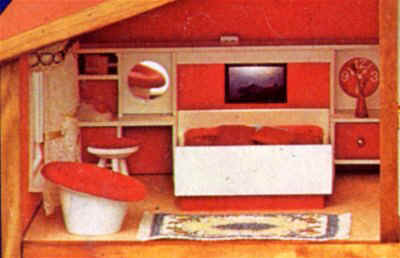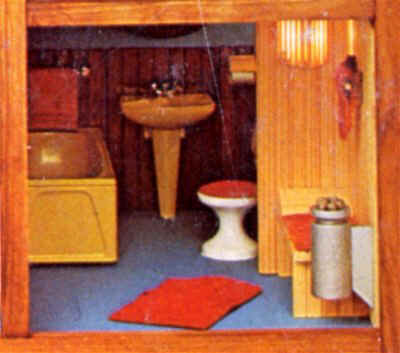 the years some of the features seen in the c1975 Gothenburg house (illustrated below) were introduced

1971

1973

1974-5

the swinging interior doors are moulded brown plastic
the chimney is solid
the front trim is brown plastic
the bathroom takes up all the space from the house's front to back (previously set back from the front)
the "brickwork" (printed paper) is white on the end walls
the staircase is plastic with banisters and a railing
an extension including a family room and garage with a pair of wood swinging doors and a ramp is available
a wooden Lundby car
a plastic balcony is available
more sophisticated kitchen appliances and counters
showers are introduced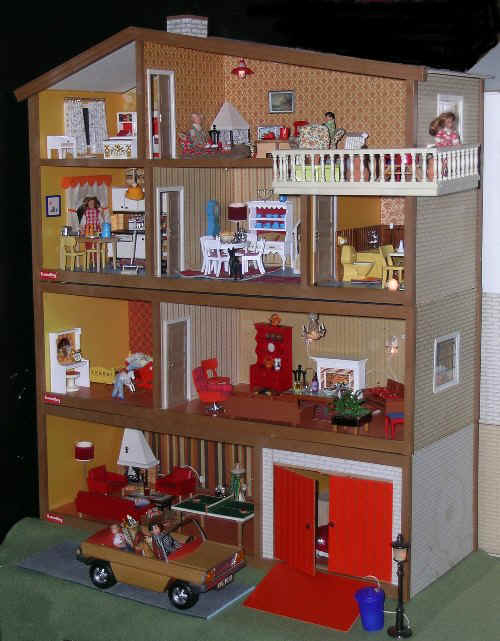 House of c1975 with Lundby furnishings of various dates and a Lundby car, licence LUN 001
all photo: J. McKendry©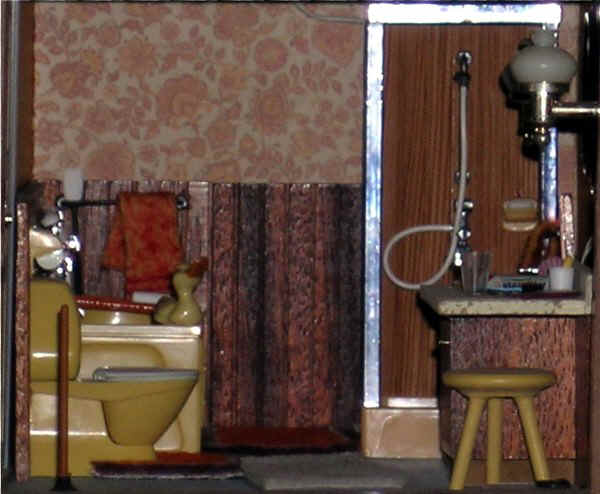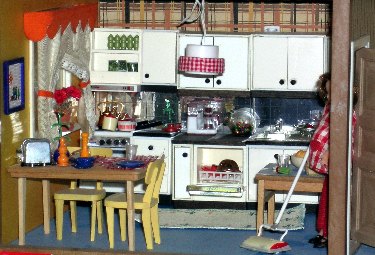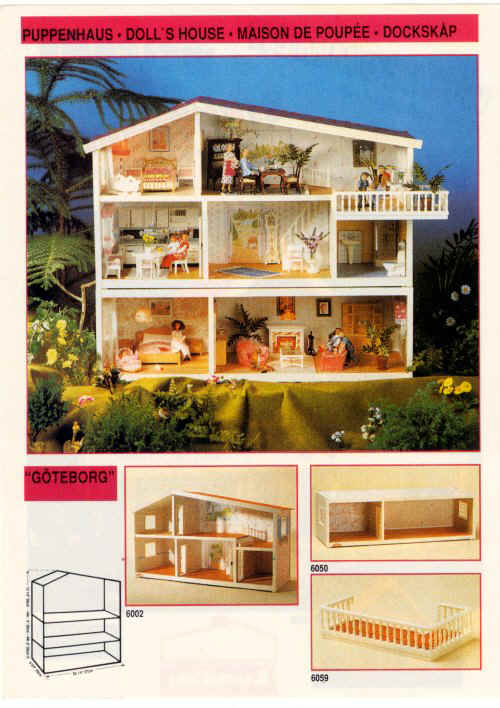 This illustration of 1992 shows the white trim introduced in 1979 and the white plastic doors of 1981; the wallpapers tend to be lighter in colour; there are "shutters" on the exterior of the end walls.
all photo: J. McKendry©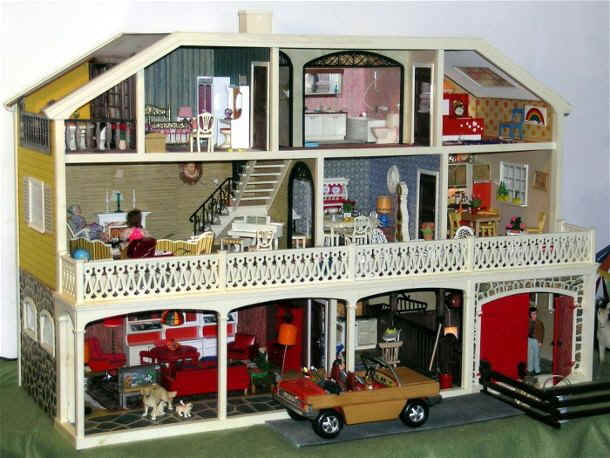 The Lundby Stockholm house was introduced in 1976 and radically redesigned in 2005. This example dates from the early 1980s with furnishings of various dates. Of particular interest is the lower storey, an addition introduced in 1979 and which -- surprisingly -- includes a stable! For every little girl or boy who loves dollhouses and horses, this was seventh heaven. A handsome balustraded terrace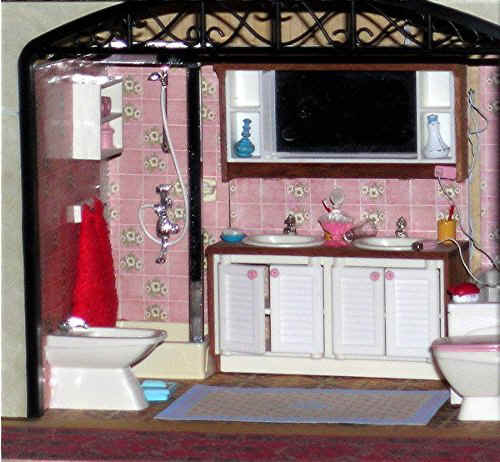 extending across the front of the house is created by making the lower addition wider than the main house, which is more complex than the Gothenburg. There is a well integrated balcony accessed through French doors on the left of the top storey and a skylight in the roof slope on the right . A removable front wall was available for the top two storeys but discontinued in 1981. The bathroom displays well behind a wide arch decorated with an "iron" fringe. There are a wide variety of Lundby bathroom sets; this one in pink dating from 1985 is complete with tiled wall sections, chrome shower, tub (both with hand-held hoses), toilet, double sink vanity with electric shaver and hanging cupboard with mirror, towel racks and towels, shelves and a bidet (made for the European market -- not for Americans!). In 1985 the trim on the bathroom arch was changed to white with brown remaining on the top-storey balcony but two years later both were in white, as well as the stair railing.
photo: J. McKendry©
****************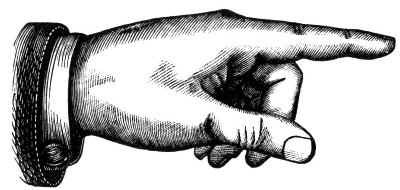 N.B. - TO CONTINUE THIS HISTORY, CLICK ON
PART 2 of 1960-1990